Nowadays, makeup is becoming increasingly popular, and people use makeup to showcase their charm. Eye makeup is an important component of the makeup process, and good eye makeup can make the overall makeup look more coordinated. This article introduces some important techniques for eye makeup, which will help you achieve better results with less effort. By logging onto ICONSIGN, you will find eyelash products that match your eye makeup. If you are interested, you can give them a try.
What Is Eye Makeup?
Eye makeup is a cosmetic intended to make the eyes look striking and attractive. It was originally used mainly by women and all types of stage performers. However, with the generalization of make-up, we can often see it in our daily life. Eye makeup is an important component of the fashion and cosmetics industry. Eye makeup generally consists of four parts: eyelashes, eyeshadow, eyeliner, and under-eye concealer. We need to coordinate and unify the style of the four parts.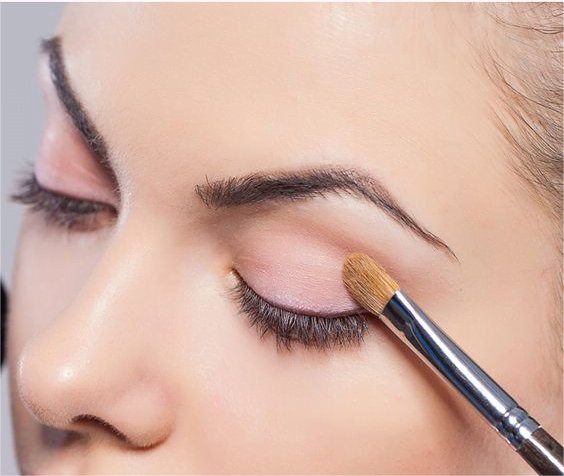 https://simple.wikipedia.org/wiki/Eye_makeup
How To Apply Eye Makeup?
Usually, when we start applying eye makeup, we begin with great makeup brushes. First, we apply light-colored eyeshadow as a base on the eyelids, then we apply dark-colored eyeshadow on the eye sockets for blending, and apply shiny light-colored eyeshadow below the eyebrows. Then we outline the inner and outer eye lines at the base of the eyelashes to highlight the eye shape. After that, we curl the eyelashes with an eyelash curler to enlarge the eyes, apply mascara, and use an eyeliner to outline the waterline. These are the basic steps of eye makeup. If you want to change the color of your eyes, you can use colored contact lenses, but it's better to use them before applying eyeshadow to avoid getting eyeshadow in your eyes.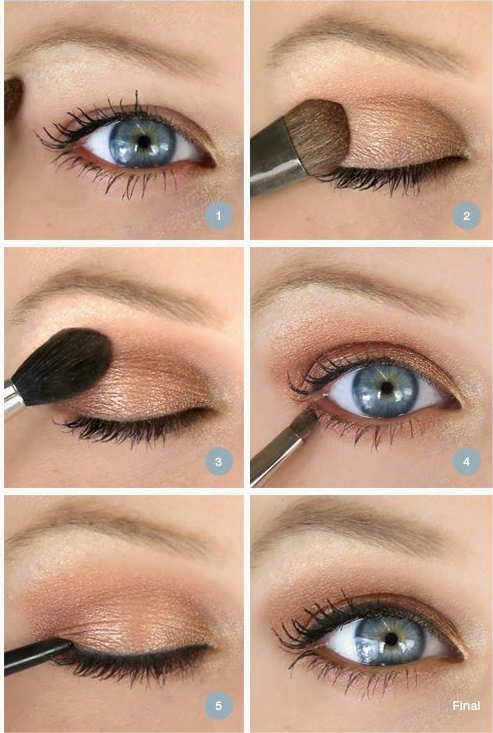 Some Tips For Making Eye makeup
If you already know the right way to apply eye makeup but you still can't do it well, you need to use some important tips for applying eye makeup that can help you find the problem.
Choose high-quality makeup brushes
It's difficult to create a masterpiece without the right tools, and makeup application is no exception. Invest in a few good makeup brushes to achieve even, precise, and hygienic makeup application. We recommend choosing synthetic brushes, as we've found them to be almost always superior to natural fiber brushes. They are also more affordable, easier to clean, and less likely to cause allergies.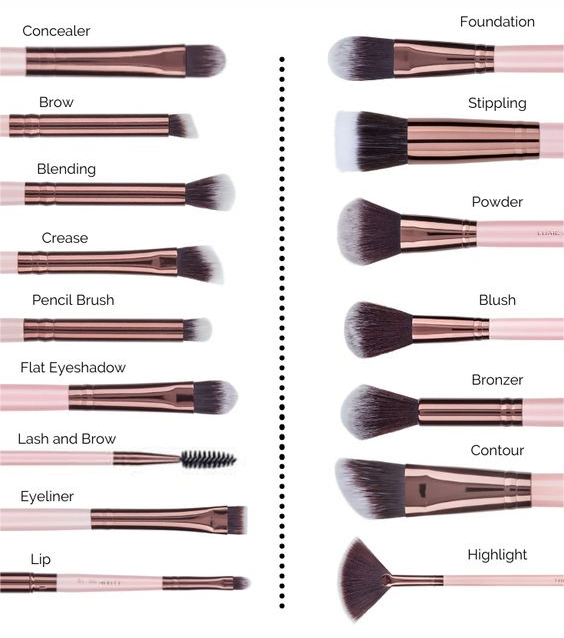 https://beautyblender.com/blogs/beauty-101/how-to-apply-eyeshadow-tips-and-tricks
Apply base eyeshadow on the eyelids
Using your eyeshadow brush, sweep your favorite base color onto your eyelids. Depending on the look you want to achieve, you can blend the base color all the way up to your brow bone. Here's a foolproof tip: when your eyes are open, place the color on your lid crease and blend downwards towards your lash line. This way, you'll never go beyond the crease or end up with messy lines.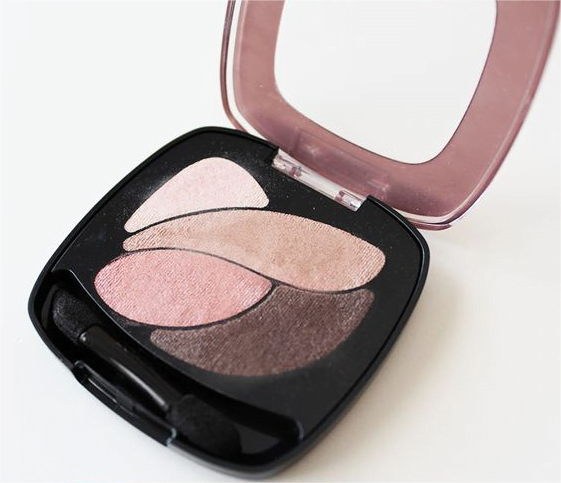 Outline your eyes with a super dark eyeliner.
Dark colors attract light, so placing a deeper shade of eyeshadow on your eyelids adds depth and dimension in the right places, making your eyes stand out. Dip a dome-shaped brush into a dark shade and sweep it along the eye socket, following the shape of your eye between the brow bone and the eyelid. Use your brush to mark where you want the darker color to start for visibility. It's best to use a deep brown shade that works with any eye color.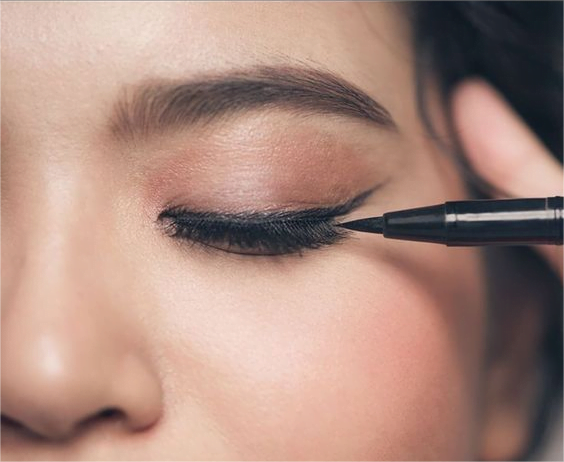 Add a shimmering light-colored eyeshadow underneath the eyebrows
Using eyeliner correctly can make your eyelashes appear thicker. If you're not a loyal fan of eyeliner, you can use a very dark eyeshadow to achieve a similarly impactful look (and it's easier to wash off). Use a flat, short-bristled brush to press the dark color along the upper eyelid edge where the eyelashes start and the lower lash line.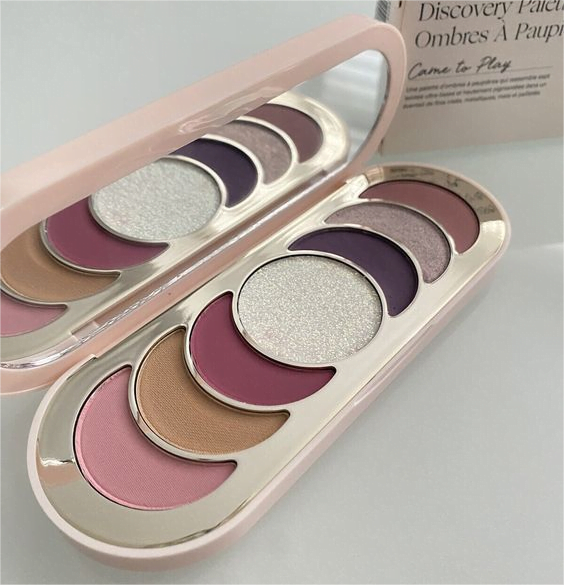 Curling Eyelashes
Curling eyelashes correctly can be a challenge for many people and it's easy to accidentally pinch yourself. When curling your lashes, be careful to tilt your curler upward, grip your lashes, repeat the process, and then apply mascara. However, for those who want to enhance their natural beauty and reach new heights with their own eyelashes, lash lifting is a great option. You can choose the ICONSIGN Lash Lift Kit, which will save you time in your daily routine.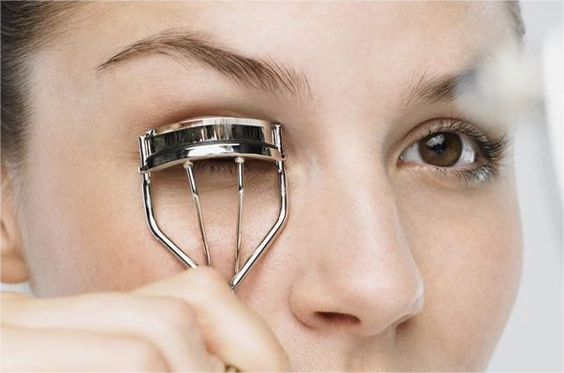 Conclusion
Eye makeup is not as difficult as we imagine, the important thing is to master the techniques. By incorporating these techniques when applying eye makeup, you will achieve unexpected effects. Also, try to practice more and you will gain your own unique experience. Log in to ICONSIGN Website for more makeup products, which will bring you more experience.