A lash lift is an effective way to create curl and lift for your natural lashes. Professional lash lift kits are the best way to get amazing results with minimal effort. Here is everything you need to know about choosing the best professional lash lift kit for your needs. Not only does it break down the essentials of the best professional lash lift kit for you and it also introduces you to 5 of the best professional lash lift kits. If you're interested, read on.
What To Look For In A Professional Lash Lift Kit
If you're looking for a professional lash lift kit, here are some things you should consider:
Quality of the Products: Look for a kit that includes high-quality products. The products should be safe to use on yourself or your clients and effective in producing the desired results.
The reputation of the Brand: Choose a kit from a reputable brand that is known for producing high-quality products. You can do some research online to find out what other professionals in the industry are saying about the brand.
Ingredients: Check the ingredients of the products included in the kit to ensure they are safe and won't cause any allergic reactions. It's also important to make sure the products are cruelty-free and vegan-friendly if that's important to you.
Price: Lash lift kits can vary in price, so it's important to find a kit that is within your budget. However, don't sacrifice quality for the price, as cheaper products may not produce the desired results.
Easy to Use: Look for a kit that includes easy-to-follow instructions and tools that are simple to use. This will help ensure that you can provide a professional lash lift service for yourself or your clients.
Customer Support: It's important to choose a kit that comes with good customer support in case you have any questions or concerns. Look for a brand that offers a warranty or money-back guarantee on their products.
By considering these factors, you can find a professional lash lift kit that is safe, effective, and easy to use, which will help you provide the best service to your clients or achieve a more professional service for yourself.
ICONSIGN Lash Lift Kit
Professional lash lift kit reviews tend to get more attention.
Without exaggeration, the ICONSIGN Lash Lift Kit meets all the key points of a professional eyelash lifting kit. In terms of quality, the ICONSIGN Lash Lift Kit contains professionally designed eyelash adhesive and high-quality silicone pads, and other tools. In terms of the brand, ICONSIGN is a conscientious brand focusing on eyelash and brow products and has received high praise. In terms of ingredients, ICONSIGN Lash Lift Kit uses gentle and moisturizing keratin, which is more friendly to the eyelashes. In terms of price, the ICONSIGN Lash Lift Kit is affordable and of good quality. In terms of customer support, you can find a large number of reviews about the ICONSIGN Lash Lift Kit on YouTube, which are deeply loved by customers.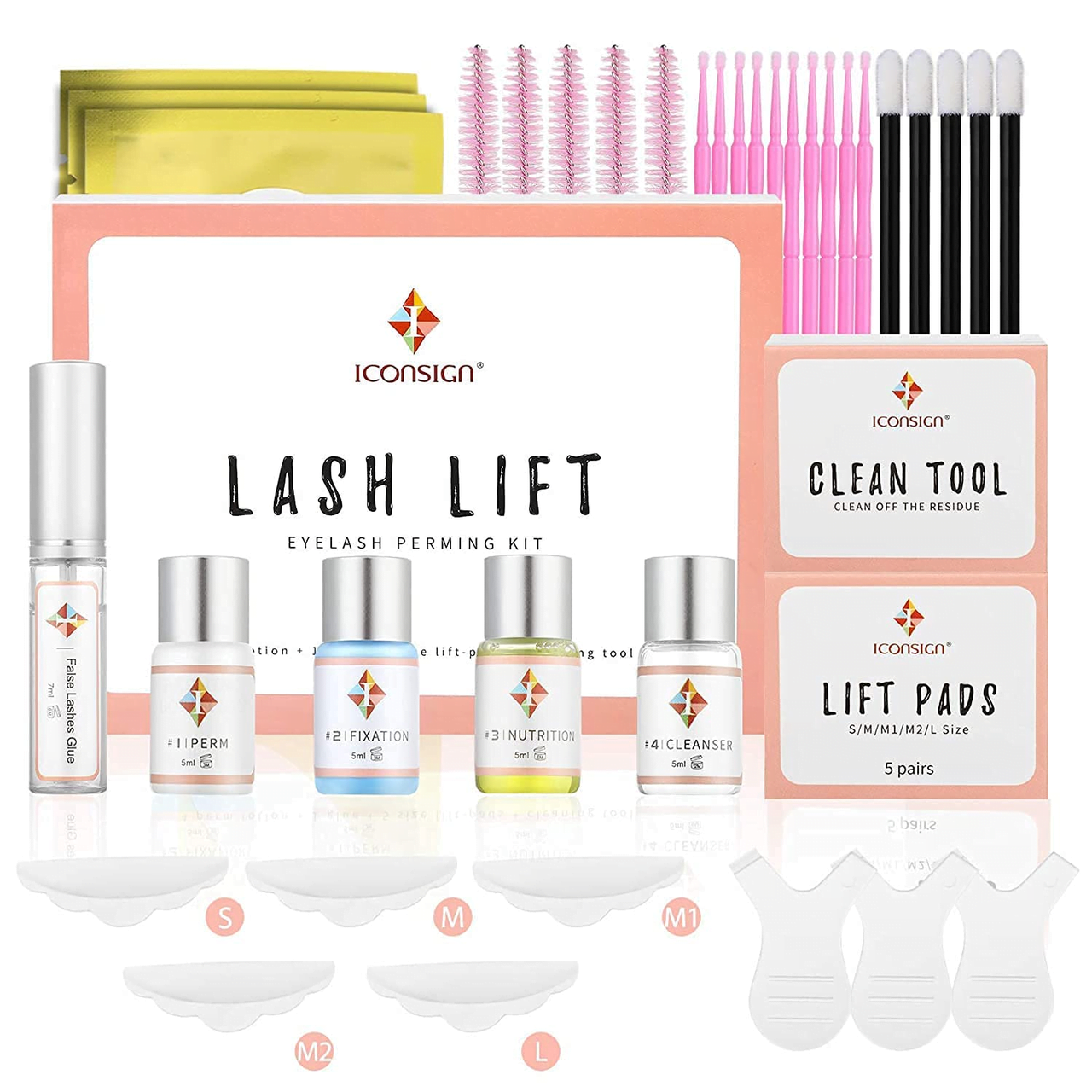 https://www.pmuhub.com/lash-lift-kit-top-picks-for-best-at-home-results/
RefectoCil Eyelash Lift Kit
The RefectoCil Eyelash Lift Kit is designed for individuals who have an existing customer base for lash lifting services. It comes in a convenient kit bag that is perfect for mobile beauticians and contains all the necessary items for up to 36 lash lift treatments. For lash technicians with a tight schedule, the Refectocil professional lash lift kit is even more beneficial as it only takes 13 minutes to complete the process. The lash perm solution should be applied for 8 minutes, followed by the neutraliser for 5 minutes, allowing clients to save time during their appointments.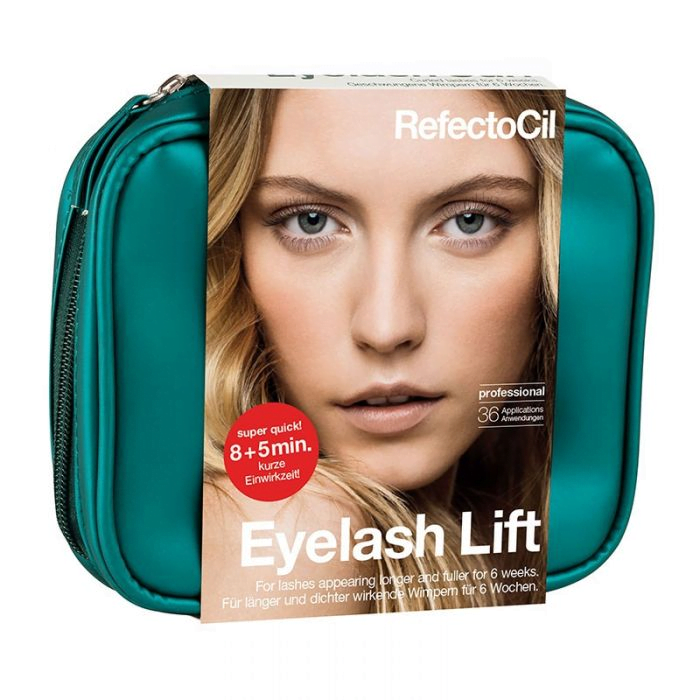 Hive LashLift Dual Starter Kit
The professional eyelash lift kit has become a glamour trend that people pursue. The Hive Lash Lift Kit is one of the best professional eyelash lift kits. This kit contains everything you need for eyelash lifting, and you can even use it for brow lamination without any problems. The gentle and moisturizing eyelash care lotion, combined with eyelash lifting lotion and other auxiliary tools, can easily help you create charming, curled eyelashes. Whether you are a beauty novice or a professional eyelash beautician, you can choose the complete and quality guaranteed Hive Lash Lift Kit.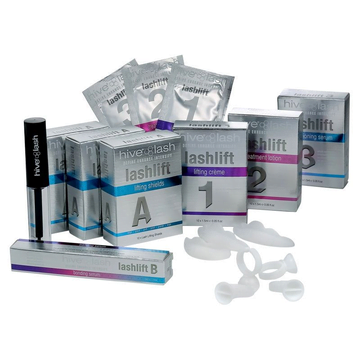 https://www.youtube.com/watch?v=7sqKNH_q6pY
Lash Stuff's Professional Keratin Lash Lift Lift
Lash Stuff's Lash Lift Kit With Keratin is a kit designed for professionals to perform a keratin lash lift. It is used in salons and spas around the world. The kit includes all necessary tools, as well as a guidebook and training for professionals. The kit is designed in small, environmentally friendly packaging for convenience. The high-quality keratin ingredients are gentle and moisturizing, and do not irritate the skin or eyes. The lash lift effect can last up to 8-10 weeks. Please note that Lash Stuff's Lash Lift Kit With Keratin is the lash lift kit for professional use only. If you are not a professional, please use it under the guidance of a professional.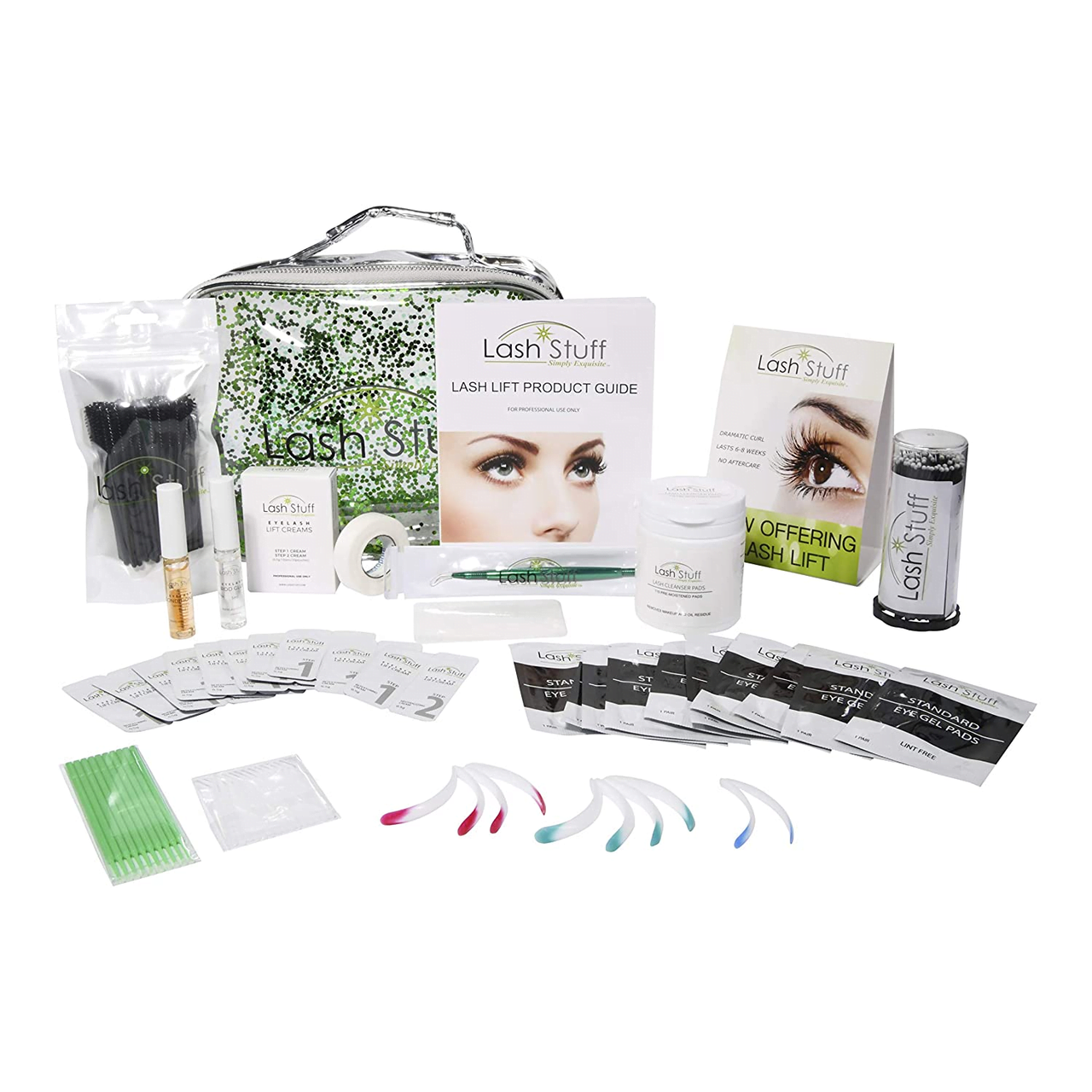 https://www.beautystack.com/best-lash-lift-kit/
Beau Advanced Luxury Lash Lift Kit
This advanced lash lift kit is ideal for professionals seeking the best results for themselves or their clients. It offers fast-acting and flawless results, with a lasting curl that can endure for up to six weeks. This kit is superior to traditional options because it only takes about five minutes for the product to set, resulting in a shorter procedure time. The kit contains enough supplies for five treatments, with individually packaged sachets that maintain the product's freshness. It also includes eye pads, lash brushes, and glue, making it a complete solution for achieving salon-quality results. The kit is available at a fraction of the cost of other lash lift kits, and it comes with a 100% money-back guarantee, ensuring customer satisfaction.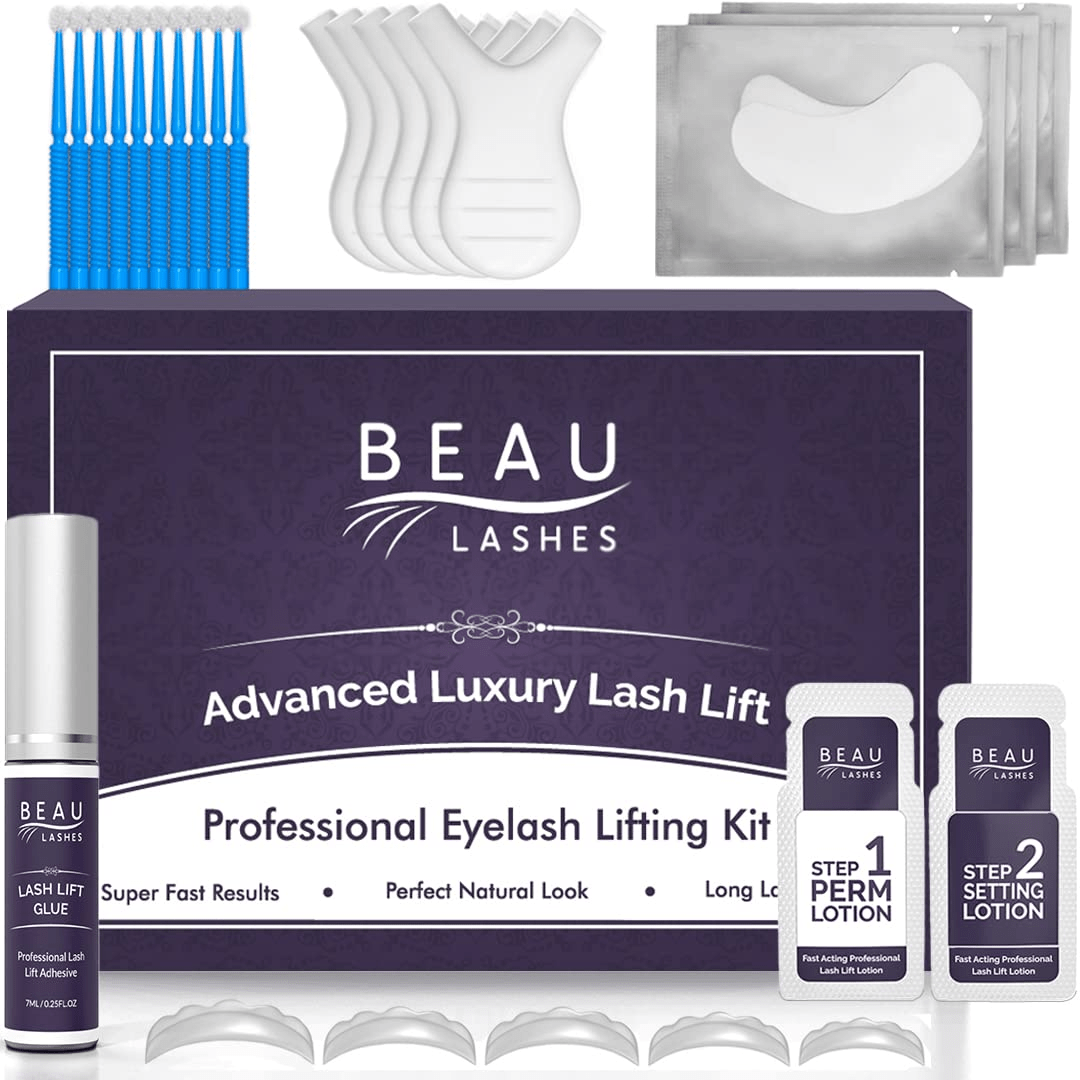 https://www.healthyway.com/content/best-lash-lift-kit/
Conclusion
Above, I have recommended 5 of the best professional eyelash lifting kits for you. In conclusion, using a high-quality professional lash lift kit is essential for achieving amazing results with this popular beauty treatment. When choosing a kit, consider the quality of the products, the reputation of the brand, user reviews, and price to find the best option for your needs. With the right kit and technique, you can transform your lashes, leaving them with a stunning, natural-looking lift that lasts for weeks.