Eyelash curlers are an essential tool in beauty for creating eye-catching, lifted and long-lasting curls. For Asians who have flat, straight eyes, unlike Europe and America, Asian beauties often find it difficult to curl their lashes because their single eyelids force them to go straight down. Many times eyelash curlers don't seem to work, which confuses many beauty lovers.
In this article, we'll discuss whether or not eyelash curlers work for Asians. How to keep your lashes curved for a long time? As well as offering the best eyelash curlers for Asians to choose from, read on to find the right solution for you.
Does Eyelash Curler Work For Asians?
No doubt it works, it's all about finding the right eyelash curler. They can be as effective for Asian eyes as they are for other eye shapes.
The key to an eyelash curler is the curvature of its own upper part. If you use a standard eyelash curler, your lashes will not curl evenly over your eyes and there is a high risk of pinching your skin. So we want to choose an eyelash curler that is relatively flat and straight, fits our eye shape, and achieves the same effect of enlarging our eyes。
How Do Asians Use Eyelash Curler To Keep Their Eyelashes Curved?
1. Take your time finding the right tool, and you're better off with a flat, padded eyelash curler.
2. Turn on the curler and place your lashes between the curling pads. Make sure your eyes are open and try to align the roots of your lashes with the curler.
3. Pay attention to safety, do not pinch the eyelid or even scratch the cornea.
4. Curl tightly for a few seconds, then release. For a super curled look, move the curler to the middle of the lashes and curl again.
5. To make your lashes appear thicker, clip the curler from the base of your lashes and move upwards, clamp it again in the middle of your lashes and later again near the end of your lashes.
6. Wipe the eyelash curler and silicone pads with a paper towel or dry cloth before and after use.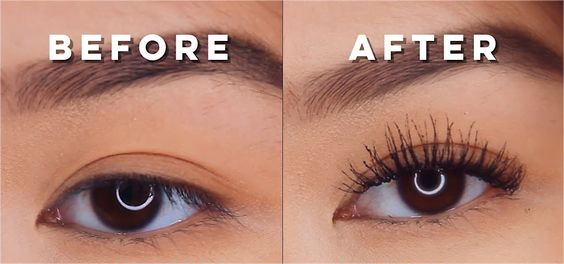 The Best Eyelash Curler For Asian Eye Shapes
1. Shiseido Eyelash Curler
Shiseido has been around for over 100 years and is a brand you can trust. This product is great for almond-shaped eyes and is designed for people who have single eyelids. It features an edgeless design that traps the smallest lashes.
Therefore, even though you have a different eye shape, you can reach the outer corner of your eye from the inner corner and clip your eyelashes without injury. It fits well on tapered eyelids. The super soft silicone pad curls from the bottom to the tip, it does not damage the lashes and ensures safe use.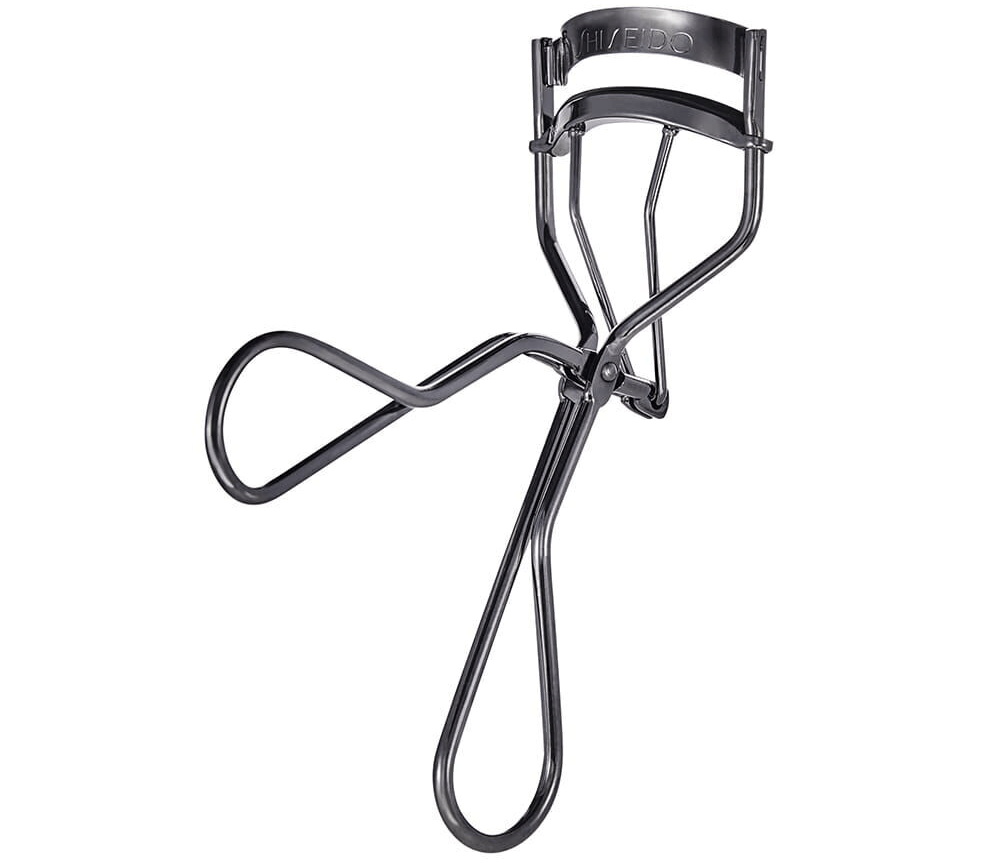 2. Kaasage Eyelash Curler
This eyelash curler is for those with single eyelids that aren't the classic single eyelid shape, it's a basic eyelash curler that's super easy to use, and it accommodates slightly more almond-shaped or rounded eyes. It also has a super soft silicone pad and a comfortable and ideal handle length, so if you are looking for a better experience, you can choose this curler.
Moreover, this curler is designed for customers with all kinds of eyelash textures, whether your lashes are hard or soft. The brand promises you won't get any crushing or pulling and offers a lifetime warranty on the curlers, which seems like a very economical option.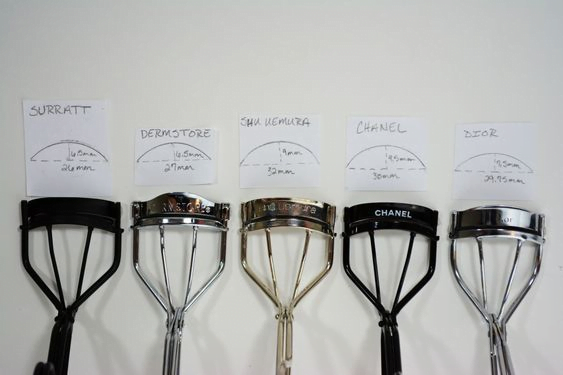 3. Japanese-style eyelash curler
Instead of the standard scissor-like handle you usually see, this curler has a pod shape, which prevents you from catching your skin, poking your eyes or pulling your lashes, and it has a straighter curling surface than most other curlers.
For Asians, this is a great option for curling at the roots without hurting. For its size, it's extremely handy and compact enough to slip easily into a makeup bag, making it the perfect travel gear. Each curler part is made of only high-quality Japanese stainless steel, and each curler is handcrafted by Japanese artisans to curl your precious lashes accurately.
To use, hold the index finger stuck together at the eyebrow and curl from the root of the eyelash. Turn the curler upside down when curling your lower lashes.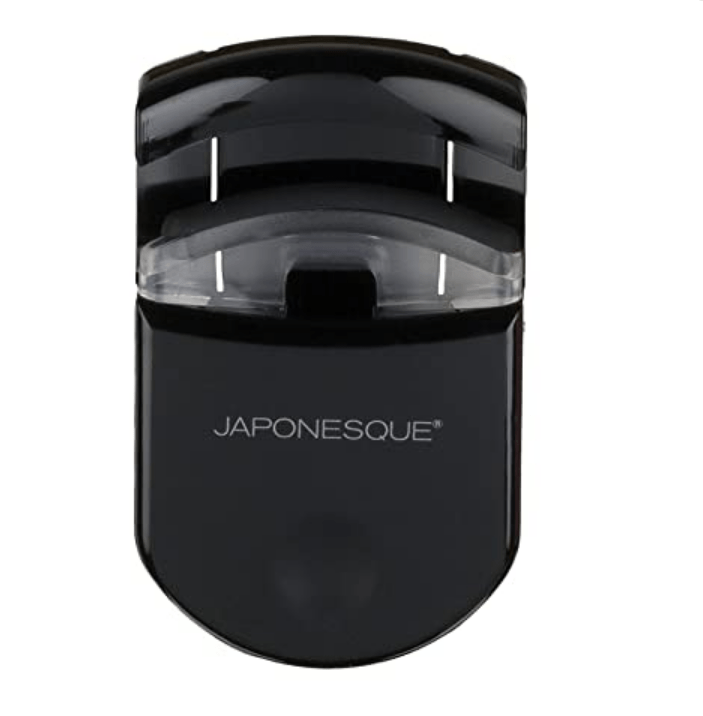 4. Surratt Eyelash Curler
Surratt Eyelash Curler has a flatter curve and is best suited for Asians with flat eyelids. Unfortunately, it comes with a higher price tag. This eyelash curler is ergonomically designed to fit comfortably in your hand. It requires less pressure to create full, beautiful lashes than a standard curler.
If you pair it with the brand's Relevée mascara, the results will be even more dramatic. So, if you don't have financial concerns, then this eyelash curler might be the perfect choice for you. Simply place your lashes in the curler and squeeze at approximately the midpoint of your lashes for optimal curl.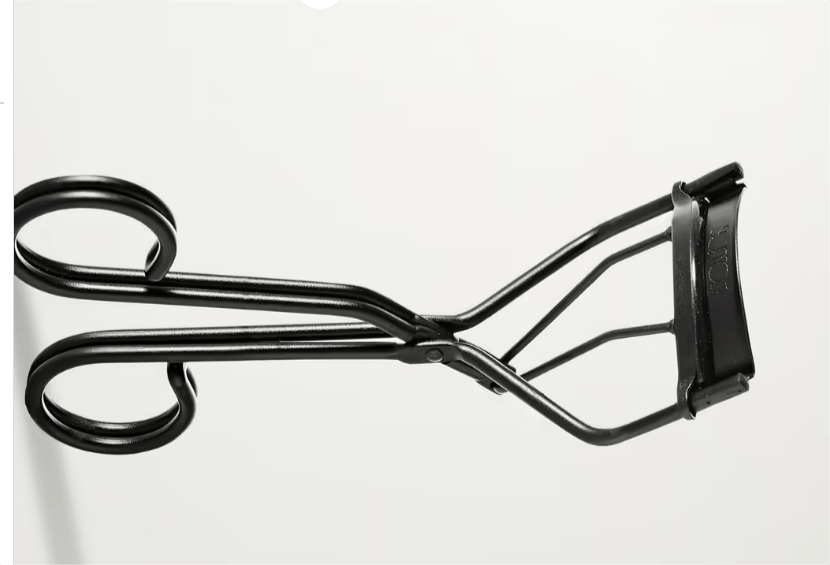 5. AYASAL Heated Eyelash Curler
If you're tired of curling your lashes by hand, a heated eyelash curler is also a good choice. ayasal Heated Eyelash Curler comes with an anti-burn comb tooth design and a heated eyelash curler with a heating wire made of nichrome alloy for faster heating and a wider heating area. It is also designed with details to extend the distance between the electric heating wire and the eyelid to ensure safe use.
Rechargeable, slim and compact design is also its advantage, making it easier to carry when you are on the go and longer lasting, maintaining lash curl for 48 hours. Multiple temperature ranges are designed to select different temperature levels for different lashes.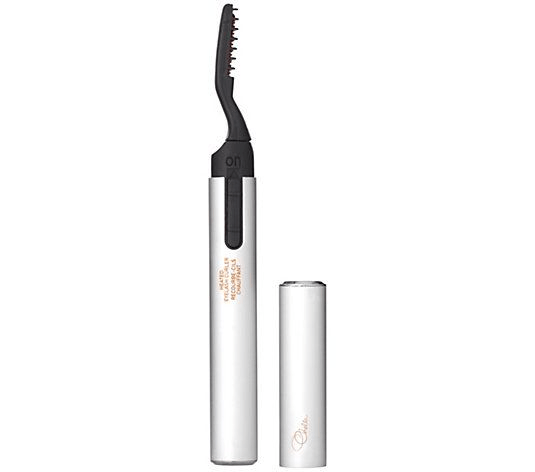 Conclusion
These five types of eyelash curlers are designed for Asian eyes, which will make you feel better in terms of user experience, and the skill of curling eyelashes is easier to master, while avoiding pinching the corners of the eyes, and can be used by beginners.
However, if you find using an eyelash curler every day a bit of a hassle, go ahead and try an eyelash lift, such as the ICONSING Lash Lift Kit. It lasts for over a month and is a great option for busy people. Ultimately, though, it's all about choosing the right product for your needs.