Quick Guide: How To Do Eyelash Extensions?
Eyelash extensions can be a great way to enhance the look of your eyes and boost your confidence. Learn how to apply eyelash extensions with this easy-to-follow guide.
Prepare Tools: lash adhesive, tweezers, extensions, eye pad, and a mascara wand or spoolie brush.
Step 1: Choose The Right Eyelash Extension.
Step 2: Clean. Before applying eyelash extensions, it is necessary to clean your natural eyelashes thoroughly.
Step 3: Get Ready For Your Extended Lashes.
Step 4: Application Of Eyelash Extension.
Step 5: Drying And Styling.
Are you ready to take your eyelashes to the next level? If so, you're in luck! Here are some tips to ensure you get the perfect eyelash extensions every time.
Eyelash extensions are a hot trend right now. If you're interested in learning how to do eyelash extensions, ICONSIGN has some tips on how to get the perfect lash extension look.
Prepare Tools
A good quality lash adhesive
A pair of sharp tweezers
Lash extensions
Mascara wand or a spoolie brush
eye pad
How To Do Eyelash Extensions
Choose The Right Eyelash Extension
Before doing eyelash extensions, you need to evaluate your eyelashes and choose suitable extensions through the evaluation. Eyelash extensions come in different materials, lengths, and curl levels. For more options for eyelash extensions, you can take your pick at ICONSIGN.
In terms of materials, there are generally three types of eyelash extensions: synthetic, silk, and mink. Synthetic extensions are harder but have better curls and shapes. Silk extensions are softer and have a certain level of shape and curl. Mink extensions are very natural and soft but are relatively more expensive.
Regarding length, extensions that are too long will cause a heavy burden on your natural lashes and may damage them. Extensions that are too short will have little effect and will be less aesthetically pleasing. Therefore, when choosing lash extensions, it's best to choose extensions that are 3 mm-5 mm longer than your real lashes to achieve both comfort and beauty.

Regarding curl level, eyelash extensions are mainly divided into B, C, D, and L+ curls. B curl looks the most natural. C curl is almost suitable for all eye shapes and is, therefore, the most popular curl. D curl is more dramatic and eye-catching. L and L+ curls have a flat base and then lift upwards. If you have single eyelids, and hooded eyes, you should choose this type of curl.
Before applying for eyelash extensions, it is necessary to thoroughly clean your natural eyelashes. Choose a gentle face wash to clean your face. Do not use oily products around your eyes, as they can dissolve the eyelash glue and make it less adhesive. You can use a lash brush or mascara wand to comb through your lashes, removing any dirt and makeup.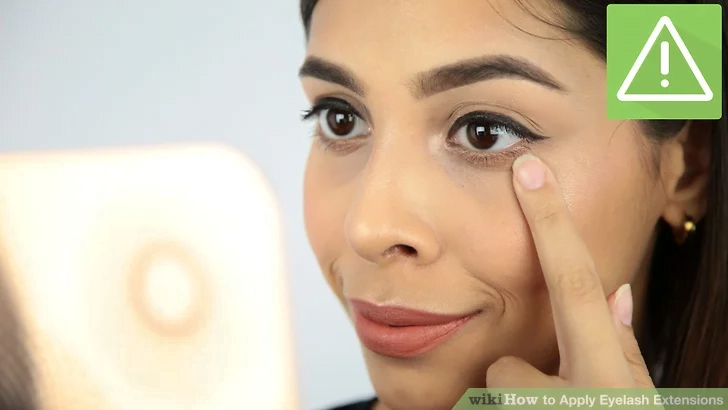 Get Ready For Your Extended Lashes
Before applying for the eyelash extension, gently apply a white eye pad in the lower lash area, which makes the process more convenient and protects the eyes. Use tweezers to pick up the chosen eyelash extension and dip it into eyelash glue. When dipping the eyelash extension into the glue, it is recommended to use individual eyelash extensions, holds the tapered part of the extension with the tweezers, and dip it into the glue properly instead of dipping it directly into the glue bottle.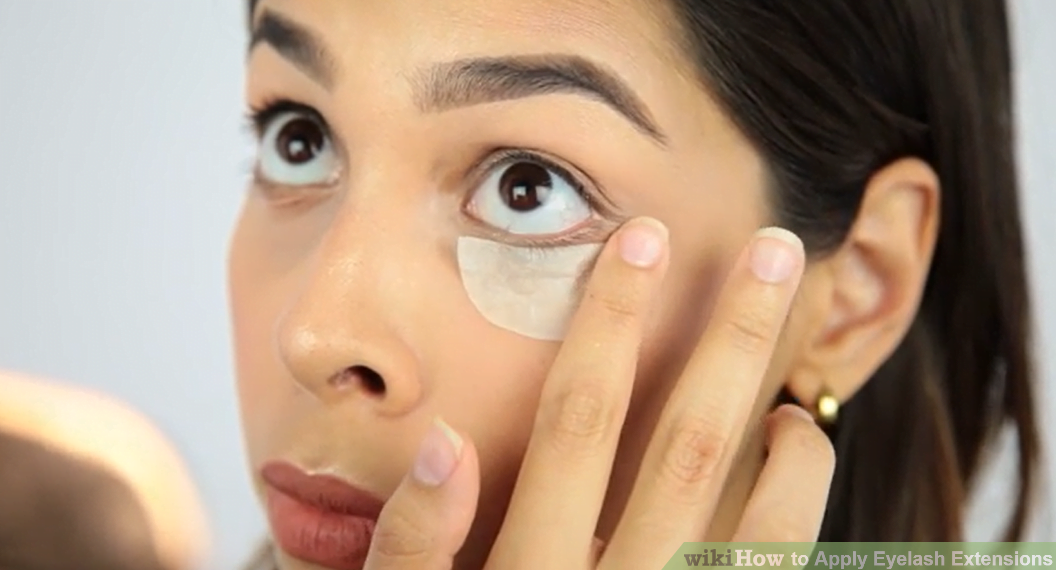 Application Of Eyelash Extension
Using your tweezers, gently pick up the lash extension and place it on top of a natural lash, as close to the lash line as possible. Normally, each natural eyelash should be extended at least once with false lashes. Of course, if you want thick and long eyelashes for voluminous looks, you should extend them multiple times. Continue applying for lash extensions until you achieve the desired look.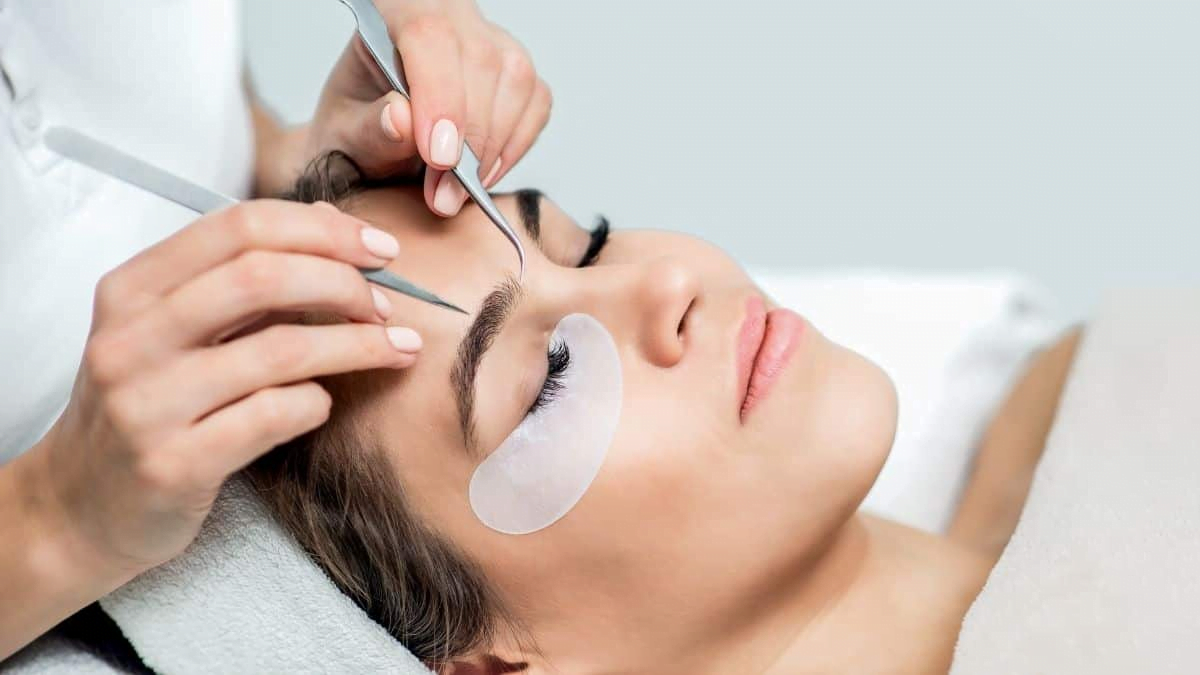 Generally speaking, the drying time of eyelash glue is relatively fast, about ten minutes or so. Close your eyes and wait for the eyelash glue to dry naturally, or use a handheld fan to speed up the drying time of the eyelash glue. Finally, remove the eye pads, use a lash comb to shape the eyelashes, and you're done.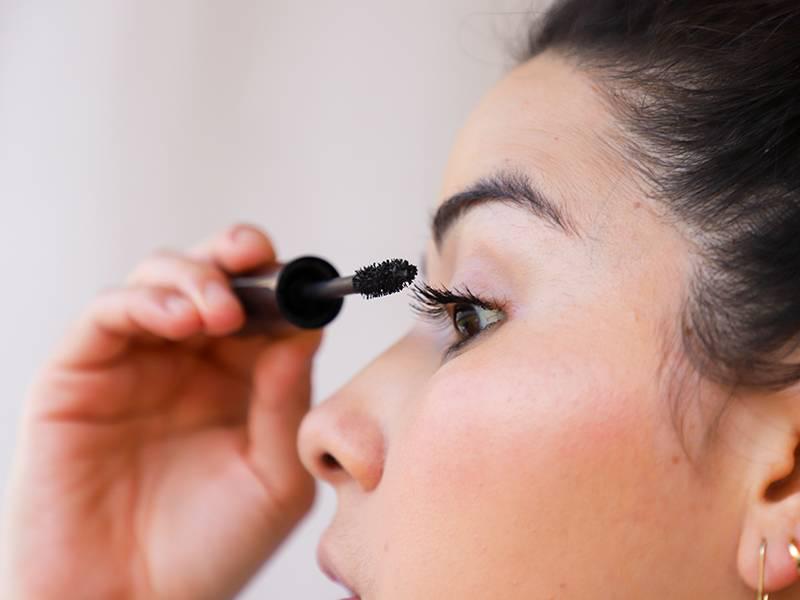 Conclusion
Eyelash extensions are a great way to enhance your natural beauty. Following the above steps can give you fuller, thicker, and longer lashes.